To make a direct offer to Andrew on ACX, follow these steps:
1. On the ACX website, claim your book by clicking Add your title, and select This is my book.
2. Enter relevant title details for the audiobook, including description, categories, and vocal attributes.
3. On this page, you'll see a question asking if you wish to receive auditions for this project. If you want to make a direct offer, select No.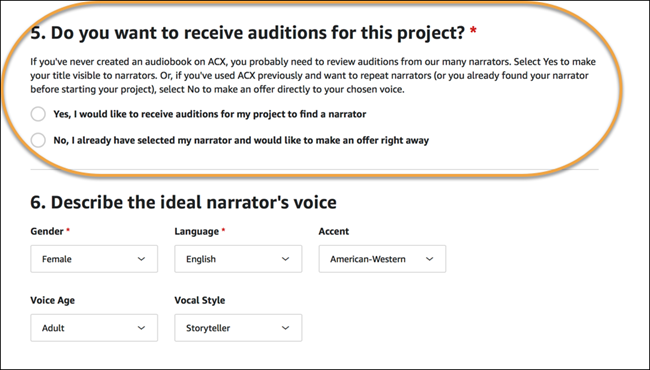 4. Enter your wordcount and territory distribution for your title, and preview your audiobook project page.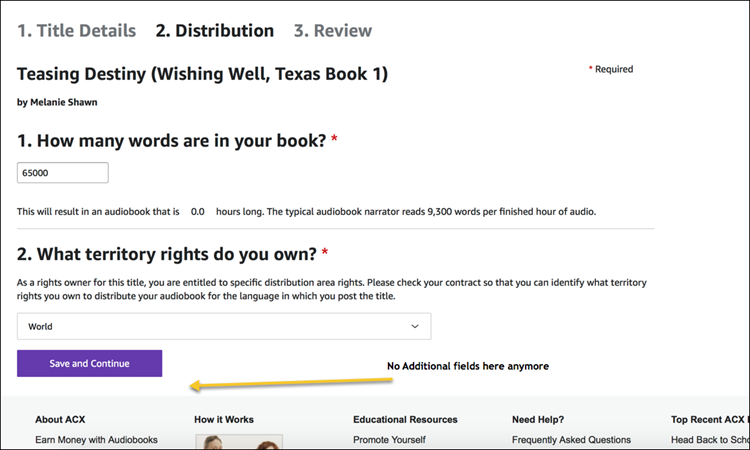 5. Select Make Offer.

6. On the "Make Offer" page, enter "Andrew Tell" into the search bar and click Search, or choose his name from the dropdown menu if you've previously worked together.


7. Enter your offer details (previously agreed upon with Andrew), including preferred distribution and payment terms.
That's it!