To make a direct offer to Andrew on ACX, follow these steps:
Go to the ACX website, and search for your book.
Find your book in the results, and click the This is my Book button.
If you see multiple copies, these are the different editions. Just choose the first one.
Select I'm looking for someone to narrate and produce my audiobook.

Enter any required details for the audiobook. You do not need to fill out the comments section.
It will ask if you want auditions. Select No, I have already selected my narrator.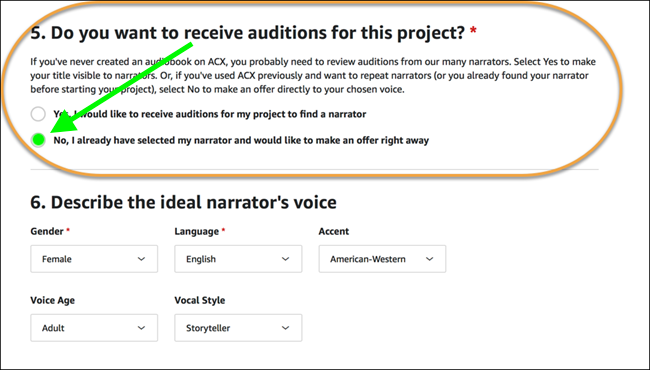 Enter the word count and territory distribution and continue.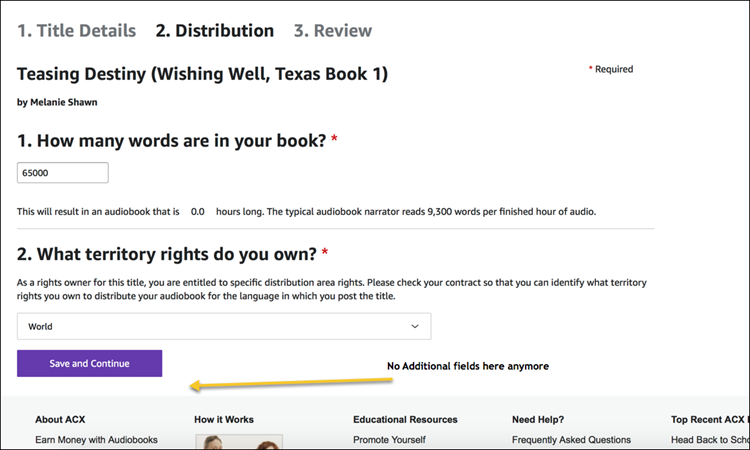 Select Make Offer.

On the "Make Offer" page, enter "Andrew Tell" into the search bar and click Search (or choose it from the dropdown menu if we've previously worked together).

7. Enter the offer details (previously agreed upon with Andrew), including preferred distribution and payment terms.
That's it!